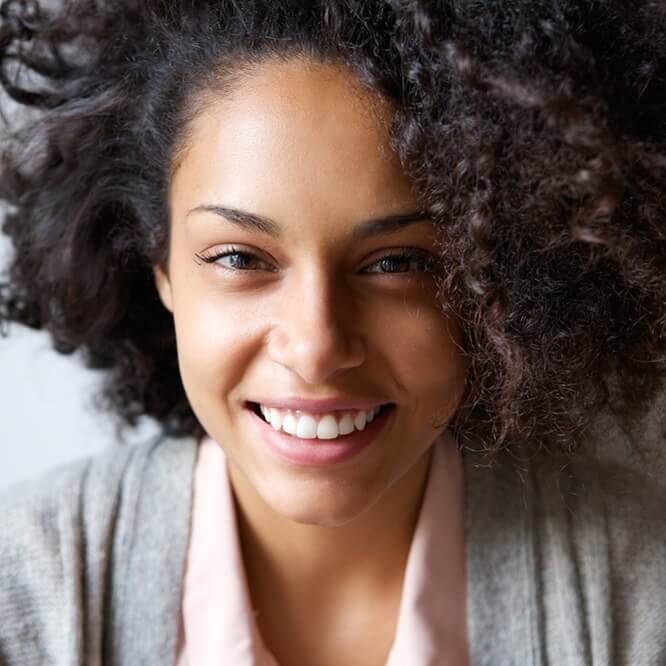 Dark spots caused by hyperpigmentation are a real problem for most women with dark and olive skin. Any damage to skin – from blemishes to burns and scars – will leave a spot that may not go away for years. Why do these dark spots form, and how can you get rid of them for good ?
The appearance of dark spots on skin is caused by melanin: in addition to giving skin its colour, or "pigment", it also plays an anti-inflammatory role. When skin is damaged, the skin produces melanin to help healing. The problem for dark skin, contrary to Caucasian or Asian skin, is that the dark spots caused by excessive melanin production fade very slowly. This can be especially problematic when someone has an acne flare-up, for example.

ADVICE :
After treating the cause of your dark spots (e.g.. acne spots), it is important to use products specifically formulated for dark and olive skin such as MEL'OYA® My Correcting Serum  to definitively treat spots due to hyperpigmentation: because the process by which dark spots appear on fair skin and on dark skin are not the same, the products you should use aren't the same either! You can complete your dark spot treatment by using an exfoliating product once or twice a week, such as CLEAN'OYA® My Gel Cleanser Exfoliating, to clear away dead skin cells and accelerate renewal.
You should also remember to keep your dark spots covered when exposed to sunlight using a protection such as SUN'OYA®My Sun Fluid SPF50. Exposure to sunlight can make dark spots even darker, and may even cause new spots to appear. This is also why it is best to treat dark spots in the winter.

TIP :
Because blemishes can often leave dark spots once they have healed, it is very important to not touch or pick at them! This can cause a dark spot that takes even longer to go away or leave a scar. This is a bad habit you should break ASAP!
Add to favourites