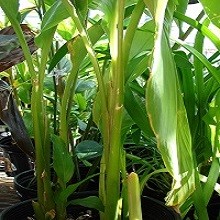 ENANTIA CHLORANTHA
Description
Enantia chlorantha is a 12 to 30 m high tree with a smooth, thick, yellow bark with a very bitter taste. The flowers are green and fleshy. The fruits look like olives.
Origin
Enantia chlorantha is often used in the treatment of dermatoses. With its astringent properties, the bark of Enanthia chlorantha can be used to effectively fight against various skin problems.
Effect
This Enantia is quite common in the undergrowth of the dense rainforest from the south of Nigeria to Angola. It is also found in tropical Africa (Cameroon, Gabon, Congo).