Just back from vacation, you notice that the return of the vacations also announces the return of pimples. In the sun, acne problems seem to disappear like magic. But just when you thought you had a smooth, even complexion, blemishes reappear at the end of the summer. Unfortunately, black skin is particularly prone to this post-sun acne, called the "rebound effect".
What is this phenomenon, and can it be avoided?   How to get a beautiful, luminous and pimple-free skin for the new school year? Rest assured, we tell you everything to fight effectively against this skin problem. 
WHY DO PIMPLES DISAPPEAR IN THE SUMMER... ONLY TO RETURN IN THE FALL ?
During the summer season, whether you have a combination, oily, acne-prone or even dry skin, your skin becomes beautiful. Imperfections have generally disappeared and the complexion is luminous... As if by magic! However, this miracle effect is temporary. Pimples reappear as soon as school starts, and often, they are even more numerous! Explanations.
Understanding the post-sun rebound effect at the origin of imperfections when returning from vacation
The effects of the sun on the skin are frequently mentioned when we talk about burning, dryness or dehydration. But we are less aware of its rather positive anti-inflammatory action. However, it is a reality: UV rays, even if they cause sunburns, also fade pimples and soothe skin inflammation!
At the same time, this action is often reinforced by the summer context and its many baths: chlorine in the pool, sea salt, etc. This particular environment dries out the epidermis and therefore the pimples of oily or acne-prone skin. But this visibly cleaner appearance is in a way a deception. These seemingly positive effects on the surface are not really so.
Exposure to UV rays is a real aggression for your skin cells. They will logically defend themselves to regain their balance. In response, the skin naturally thickens. This phenomenon clogs the pores. Sebum can no longer be evacuated, it accumulates and gradually creates blackheads and pimples under the epidermis. 
Once sun exposure is over, the skin will become thinner and purge all the stored sebum... Acne will inevitably return: this is why we talk about the rebound effect. The formation of blackheads and micro-cysts is automatic. Unfortunately, these imperfections often evolve into inflammatory lesions.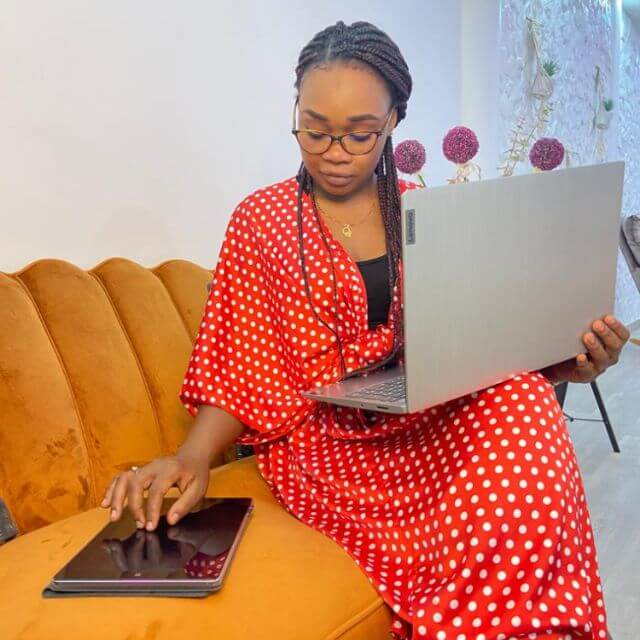 Sunscreen applied in the summer prevents an acne outbreak in the fall
However, it is possible to avoid this post-sun breakout, even for acne-prone skin. The golden rule is of course to protect yourself with an anti-UV sun cream with a high sun protection factor.
As a reminder, contrary to popular belief, pigmented black skin is vulnerable to the effects of the sun and therefore requires appropriate protection. Subject to the rebound effect, they are also sensitive to stains and must imperatively be the object of precautions.
Thus, by applying a sunscreen on the face, it is really possible to prevent an acne outbreak when you return from vacation. This gesture protects your skin from UV rays and effectively slows down the phenomenon of skin thickening that causes the rebound effect. This is why sun protection must be used, without fail, throughout your stay.
The other common mistake when faced with UV rays, especially when you have dark skin, is to believe that you are protected after your first exposure to the sun.  Thinking that you are "naturally" protected, once your complexion is nicely tanned, represents a real health risk.
Good to know: when the sun is shining, make sure you maintain your moisturizing and anti-imperfection skin care routine. Even if the condition of your skin seems to be improving, excess sebum must be continuously regulated to avoid inflammation.
POST-SUN ACNE GROWTH: HOW TO FIGHT THE REBOUND EFFECT ? 
Uninformed, you did not apply these precious tips and notice a post-sun acne outbreak? Don't panic... Don't remove those little pimples yourself by piercing them. This gesture, which may seem harmless, exposes you to future scars and therefore potential pigmentation spots. It is entirely possible to treat the consequences of the rebound effect and to slow down the appearance of pimples.
To regain a smooth and luminous complexion, apply our attack program, then follow our special "Stop Acne" beauty routine, morning and night. 
Removing pimples with an attack treatment : exfoliation & mask
First, an "attack treatment" session will regulate excess sebum, instantly dry out imperfections and tighten pores. Exfoliation will unclog pores immediately. By eliminating dead cells, we act directly on the thickening of the skin of the face.
Apply a gentle exfoliating scrub to the entire face, paying particular attention to areas that tend to be oily: forehead, wings of the nose and chin. This care will allow to clean the epidermis in depth and to purify it, but without attacking it. Rid of all impurities, the complexion is naturally fresh and radiant. Repeat the operation two or three times a week.
For best results, follow with a purifying mask. The combination of these two treatments helps to give you smooth, clear and radiant skin.
Good to know: In case of more intense acne when you return from vacation, replace your usual cleanser with a cleansing gel for 10 days in the morning.
"Stop Acne" routine to say goodbye to blemishes this fall
On a daily basis, we recommend this "Stop Acne" routine to effectively fight against post-sun acne:
In the morning: wash your face with a product adapted to your skin type. A purifying foam will mattify your skin and give you a real feeling of freshness. For the most sensitive, the micellar lotion will be ideal.  

Take 2 small dots of a specific care to treat the acne outbreak. Massage in using effleurage techniques. Then apply a targeted corrector to each pimple to help it disappear. This local action neutralizes the bacteria to reduce inflammation.


In the evening: to reinforce the effectiveness of the anti-imperfection treatment, we recommend the use of a moisturizing cream designed for optimal cell renewal at night.  Light and fluid, it will boost the reconstruction of your skin exposed to the sun and soothe it. On a cleansed and dried skin, apply the Regenerating Repairing Elixir, using light circular movements.
Important: lemon water, herbal teas... drink enough throughout the day to eliminate toxins and hydrate your skin from the inside. As for your plate, choose green vegetables and fresh fruit andbanish fatty, processed foods and cold cuts.