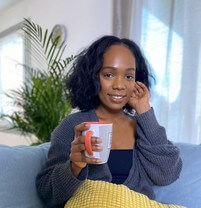 The current situation forces us to stay at home with family, friends or alone for some. The time may seem long, the motivation is not always there, the morale in the socks ... If some do not see the past day because telecommuting requires, others are short of ideas to have fun.
IN'OYA Laboratory gives you some ideas that you can follow during this special time.
One watchword: do not leave your home or do it only when absolutely necessary.
Take news of his entourage
With the rhythm of everyday life, we often miss the basics: family and friends. Take the time to sit down and call your childhood friend who you haven't talked to in months. This old aunt who is just waiting for your call to tell you about her daily life. We don't think enough of people who live alone and who just need to feel loved. So this is an opportunity.
Cleaning up
"This weekend I am cleaning up" ... This phrase you may have said every week while looking for a paper or an object in your bazaar, right?
This time you have no excuse! It's time to sort, tidy up and clean up. Everything has to go there: clothes, medicine box, kitchen cupboards, bathroom, papers ... you never suspected everything that you can accumulate in a lifetime. And if you need help with your sorting, use the Marie KONDO method. Emptying your interior is also emptying your head and starting on a good foundation.
Do a sport activity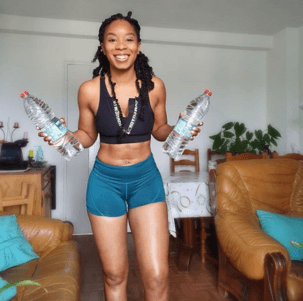 Movements being reduced, doing a minimum of daily activity would be good for your body as well as your mind. Let it be said, we spend more than 80% of the day sitting on a chair, on the sofa or lying in bed. In order not to have any bad surprises, it is important to tone your body.
There are a multitude of free videos on youtube that you can follow according to your goals or preferences: Yoga, HIIT, muscle building ... there is something for everyone.
Schedule an hour with your friends to call you on video and perform a minimum of 20 minutes of exercise daily. This makes the exercise more motivating and warm.
Take out the board games
Monopoly, UNO, card games… so much classic that we have put aside and which nevertheless create good memories with family or friends (well, not for the bad loser).
If you are alone, you can think about crosswords, the puzzle, make logic games or online games.
This kind of activity is ideal for putting your phone aside for a few hours.
Take the time to read
Ah reading ... This is an activity that we neglect too much in normal times. It's time to be violent and sit on your sofa, relax, use your memory and imagination. What could be better than imagining what a character might look like?
Other than novels, you can devote yourself to books on personal development for example to become a better version of yourself. At IN'OYA, we love to read the Secret of Rhonda Byrne or The 4 Accords of Toltecs by Miguel Ruiz.
You can also listen to podcasts according to the themes you want: family, culture, finance, education, cooking ... ah the magic of the internet!
Take care of yourself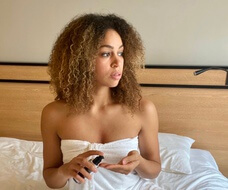 Let it be said, being locked up all day makes us overlook our hygiene or our femininity. It is important to continue to wear a minimum during the day and not stay in your pajamas to unlock a minimum of motivation.
We tell you often, it is important to take time for yourself. This is an opportunity to take care of your hair for example, to make more regular scrubs, to put on masks ...
Do not hesitate to read or re-read our beauty tips.
Of course the list of activities can be even longer, but you already have plenty to do. We hope these ideas will help you keep busy with family, friends or alone. The main thing is that you are in good health.
Tell us in the comments how you organize your days to pass the time.
Take care of yourself and your loved ones
Add to favourites