CAN YOU INTRODUCE US AND TELL US ABOUT THE ASSOCIATION SAVE AFRICA THAT YOU FOUNDED?
The association SAVE AFRICA was created on 10 July 2021.
Its objective is to participate in various prevention and awareness-raising actions in the field of health, but also in the field of cleanliness and hygiene. It works for the empowerment of vulnerable populations. We work in the field of poverty alleviation, agroecology and education. We focus on training for women, the elderly and children.
WHAT ORIGINALLY TRIGGERED YOUR INTEREST?
During my first holiday in Senegal, I discovered the daily life of families in these remote areas. With a precarious education and health system.
One event particularly struck me: one of my aunts was transported by cart to give birth 15 km from the village, with all the risks that this entails. All these situations made me think, I had to act and make my contribution.
This is how SAVE AFRICA was born.
WHAT IS YOUR RELATIONSHIP WITH AFRICA?

My parents are from Senegal, a large part of my family is there.
As for me, I was born and raised in France. This family link allows me to have a double culture that I put to good use by keeping the best of both sides in order to transmit this richness.
WHY IS THIS IMPORTANT TO YOU?

Given the extreme precariousness that remains permanently, this was one of the reasons for me to contribute something. SAVE AFRICA allows us to participate in the local dynamism.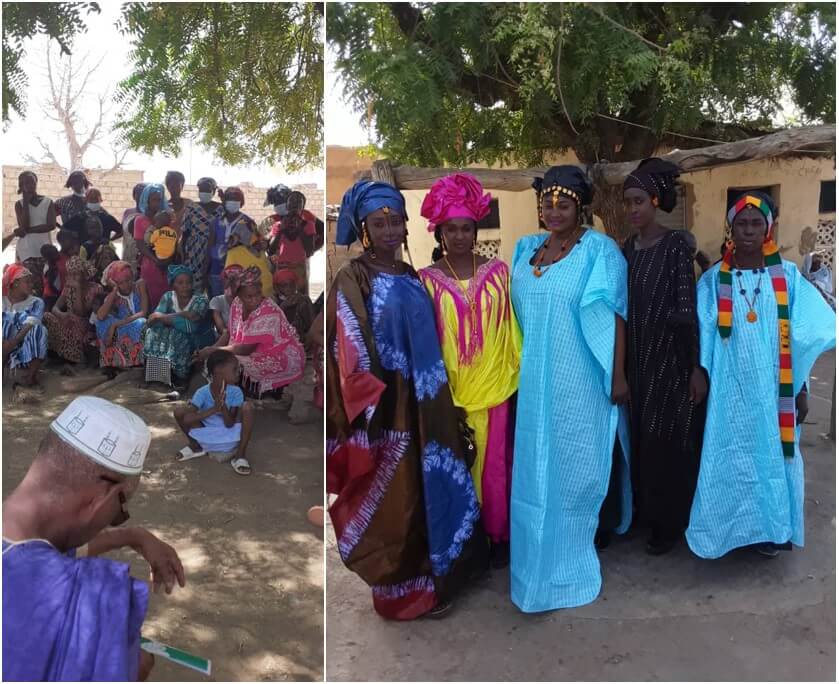 WHAT DO YOU THINK THE OUTCOME OF THIS PROJECT WOULD BE?

Facilitate access to drinking water for all, build hospitals and schools, etc. Generally speaking: to improve the conditions of daily life.
To extend our actions in other regions of Africa thanks to our local partners.
HOW CAN EACH OF US HELP? ARE YOU LOOKING FOR VOLUNTEERS?

Let's pool our strengths and thoughts! Any help is welcome in order to reach our goals. For further information, please contact us:
Email: saveafrica76@gmail.com
Instagram : @kdia_dabo
Facebook : Solidarity actions values environment SAVE AFRICA
The IN'OYA laboratory was pleased to participate in March 2021, in the campaign to fight menstrual insecurity and for the empowerment of women, with the creation of 1000 washable sanitary pads.
We wish SAVE Africa a long life and a successful journey!
Add to favourites