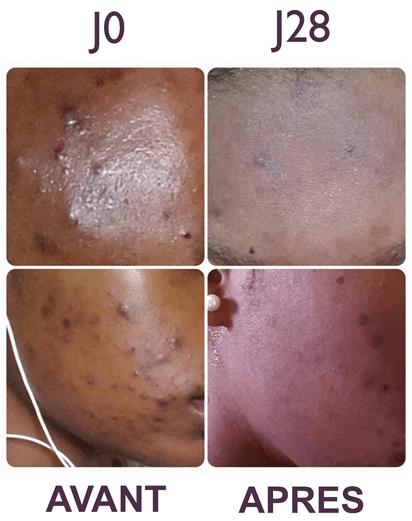 Bineta, 19: "I am writing to thank you from the bottom of my heart. As you can see (in my photos before), I had spots and pimples. I started using the IN'OYA "Anti-stain" Serum and the "Unifying Moisturizer" Treatment morning and evening.
After 2 weeks, I was already starting to see results. It's really OH MY GOD! My peau went from "Taaache Stains" to **FLAWLESS skin. Faded spots and dried pimples.
Once again, thank you! I've been using them for 1 month now and my skin is like "metamorphosed".
Thank you for helping all black women who have pigmentation problems! »