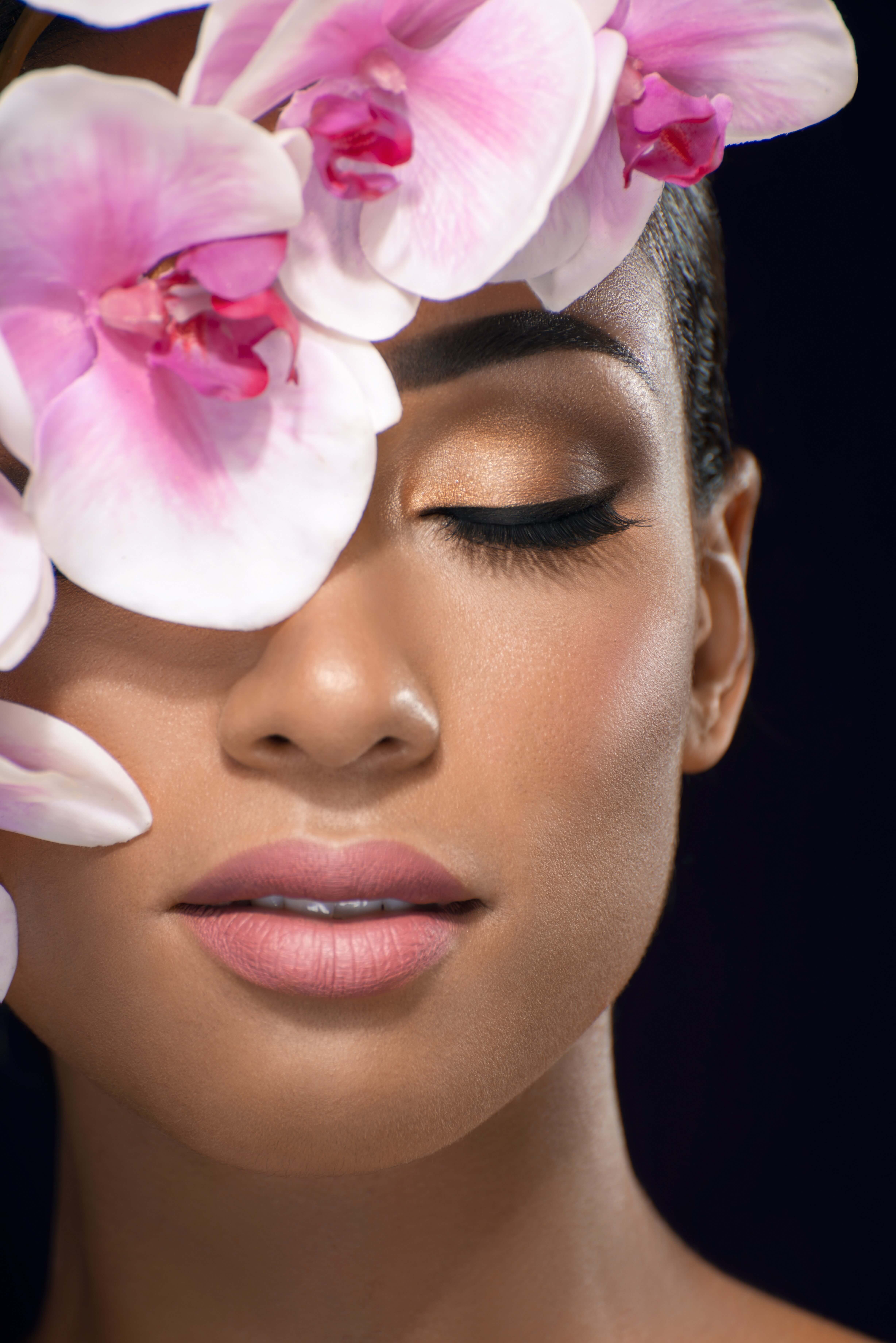 The dream of all our OYA with black, matte and mixed skin with the particularity of being oily is to be able to wear a makeup that takes a long time without having the skin over glowing at the end of the day. To give you the key tips of a dull complexion from morning to evening, we appealed to Fatou SARR, creator of the brand True Colors, makeup brand for black skin French, who tells us more about makeup adapted to women black, matte and mixed with oily skin.
Fatou SARR: "Oily skin is a complex skin that requires care and specific makeup products. Oily skin is recognized by its shiny appearance caused by a significant secretion of sebum, as a result, it shines and is prone to imperfections due to its PH more acidic.
Result, make-up becomes an obstacle !
The question we ask ourselves is: How to take care of oily skin ?
When you have oily skin, it is important to adopt a skin care routine before going to the make-up stage. Remember to clean and matify your complexion with CLEAN'OYA® My Foam « Purifying Cleansing », perfectly adapted to black and matte skin, it guarantees a gentle cleansing and leaves the skin smooth and matte. Once the skin is cleansed, we recommend moisturizing, unifying and mattifying your complexion with MEL'OYA® & MAT'OYA® My Corrector « Unifying Matifying ». This treatment regulates the level of sebum, unifies the complexion and tightens the pores.
Your skin is now ready to receive makeup!
A oily skin make-up routine begins with the application of a minerals matte base that will absorb sebum on the surface of the skin without clogging the pores. The true colors base PARIS # GM0 is a must have, a silky and matte finish guaranteed for 5 hours.
When you have a combination to oily skin, it is necessary to favor a foundation or a beautifer without oil that is liquid such as the foundation VIP #VP of True Colors or compact like the perfect foundation Perfect Skin # PS. Once the makeup is applied, the rendering of your foundation should be matte or slightly satin.
To fix everything, lightly powder with a loose powder matifying with a large brush.
The beauty tip according to Fatou SARR:
During the day when you fell oily, you must avoid repouding the face several times because on the one hand; the powder does not guarantee a matt effect over time and secondly; used excessively, it clogs pores and therefore promotes the appearance of comedones or pimples in addition to giving a thick and heavy effect to your complexion.
We therefore favor the "matifying" silicone-free bases that will naturally regulate sebum and guarantee a longer matte effect. Some of these bases can be used in makeup retouching like the True Colors Paris GMO base, a tiny amount is enough that you apply to the finger by tapping the areas concerned.
Add to favourites