Aging Black, Matte and Mixed Skin: Prevention and Tips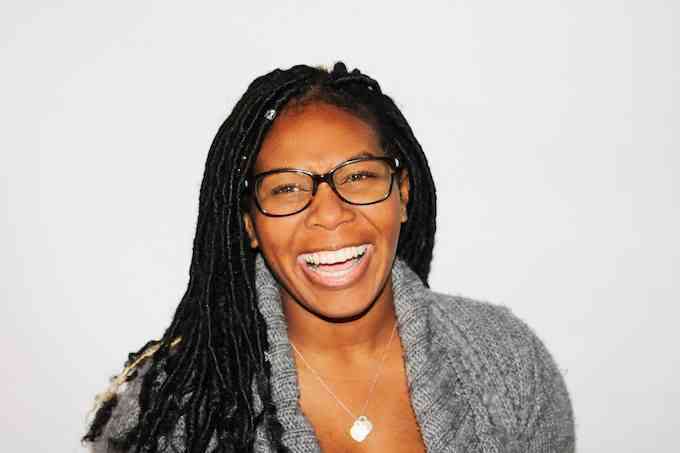 Skin aging is an unavoidable physiological process. However, we age differently : it can differ from person to person depending on genetics and lifestyle.
Due to characteristics intrinsic, dark skins have a better adaptation to programmed cell senescence. Also, they are protected against solar aging because of their natural protection from UV rays. But, as years went by, the skin getting more fine lines and wrinkles.
Age effects can not be treated effectively and prevention is the best weapon. This prevention has to be specific for black skin.
Why does my skin get older ?
 There are three types of skin aging :
-    the intrinsic one, genetically programmed. It is linked to our body's internal clock because as soon as you are born, your body tends to decline.
-    the extrinsic one. It is due to the environment like sun, pollution, tobacco, sun, stress etc. It creates free radicals which have a significant influence on aging and accentuate the intrinsic ageing.
-    the hormonal ageing, especially after menopause : the Estrogenic deficiency accentuates the cutaneous drying and the loss of epidermis tonicity.
To understand ageing skin, you have to consider cellular level :

Black skins are less prone to skin age : elastic fibers are less degraded over time and collagen fibers are more numerous and denser than Caucasian skin. It results in a wrinkles delay and a higher skin resistance. Moreover, melanocytes, melanin-producing cells, are more developed which partly helps to fight against UV radiation caused by the sun.
As a result, it is considered that a black skin will take 10 more years to age than a Caucasian skin. The skin ageing process starts at the age of 25, black skin can wait 35 years before using anti-aging products.
What are the early signs of aging on dark skin ?
Skin get very dry, it is refined, drooping and dullness. Then tiny fine lines begin to appear, first in expression areas like forehead, eyes and nose. The crow's-feet is one of the first areas to wrinkle because of the fineness skin. Senescence spots may also appear. Darker than the skin, they reflect an abnormality of melanocytes functioning.

This anomaly is also observed with an irregular pigmentation of the whole face. Also, small yellowish and brown nodules (papulosa nigra) can develop over the years. Skin may also have a thickened appearance and a yellowish coloration.
How to fight against the marks of time ?
Do not wait for the first wrinkles : the best is to act upstream.
First of all, it is important to prevent extrinsic environmental aging. Skin disturbances due to smoking and other drugs are partly reversible with suppression of intoxication.
In addition, although dark skin is naturally better protected by the sun, it is important to protect yourself from UV rays that have the ability to cross the different layers of the skin to create direct damage to cellular DNA. SUN'OYA® My Sun Fluid SPF 50  is perfectly suited for black skin without create white marks. On the other hand, the presence of vitamin E, powerful antioxidant, helps fight against harmful free radicals formed during a solar exposure.  
The basis of any prevention is to observe a healthy lifestyle. Regular exercise will help you to keep young skin because of a better oxygenation cells. Moreover, balanced diet contributes to good cell renewal.
How to adapt your daily routine to prevent wrinkles appearance ?
Skincare can prevent and repair signs of aging. It helps the skin to make its nutrients stock necessary for its functioning.
It leads to a decrease in intrinsic aging and helps fighting against extrinsic aging, like a protective barrier. A care routine must be conduce as soon as possible and be completed over the years.
First of all, you have to clean and remove your makeup with a gently remover. CLEAN'OYA® My Cleansing Micellar Water « Sensitive Skin » is specially formulated for sensitive skin. It contains a powerfull vegetal active ingredient, the bisabolol. After that, moisturizer-application in the morning is essential to protect the skin from the environment. With time, hydration is more crucial than ever because a good skin hydration is essential to limit the appearance of wrinkles. Especially, black skin is not adapted to the western climate. The oral hydration must be completed with moisturize cosmetic. The moisturizing active ingredients contained in My Corrector « Unifying Moisturising » and « Unifying Matifying »  increase the keratin affinity for water, it regulates the physiological water loss  and to consolidate the intercellular cement of the stratum corneum. My Corrector also contain anti-free radicals that can trap free radicals produced by external inconveniences (sun, tobacco, alcohol, pollution, tiredness). In addition, hydration acts not only in the cutaneous mechanics, but also in all the inflammatory and hyperpigmentation mechanisms that cause dark spots in black skin.
Finally, as of 25 years, cutaneous renewal declines, the skin regeneration must be helped, especially after the use of lightening products that have weakened the skin. Skin's renewal process is better during the sleep so the night routine is the right time to maximize the cellular machinery adding specific active ingredients for mature skins.
NPG Neurologie - Psychiatrie - Gériatrie (2009) 9, 65—71
C. Beylot .Vieillissement cutané : aspects cliniques, histologiques et physiopathologiques. Annales de Dermatologie et de Vénéréologie, Volume 136, Supplement 6, 2009, pp. S263-S269
A. Cohen-LetessierActualités cosmétiques dans le vieillissement cutané. Annales de
Dermatologie et de Vénéréologie, Volume 136, Supplement 6, 2009, pp. S367-S371
Add to favourites