Triticum aestivum extract
AFR'OYA Pharmacope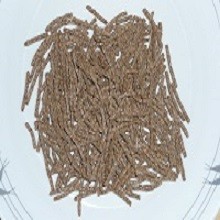 Triticum aestivum extract, more commonly called bran extract, belongs to the grass family. Amongst all the species of wheat which are grown, triticum aestivum is part of the most important. The leaves, whilst of average height, are flat and the inflorescence is a dense terminal which flowers perfectly.
The extract of bran primarily originates from Ethiopia.*
Bran extract is primarily interesting because of its  valuable components which make it an unsaponifiable constituent. It brings hydrating, nourishing, smoothing and calming properties to the skin. It serves to regulate humidity and allows for a reduction in skin dryness.
OUR PRODUCTS WITH THIS INGREDIENT