EVERY MONTH, IN'OYA LABORATOIRE TALKS WITH ONE OF ITS RETAIL DISTRIBUTORS !

Our guest in October 2015: Cédric Charon, director of the Pharmacie du Progrès

Our October guest is Cédric Charon, director of the Pharmacie du Progrès in Paris' 18th arrondissement. Every day, many women with dark and olive skin come to his pharmacy to get advice that addresses their specific skincare concerns. The Pharmacy du Progrès has a passionate team who has been loyal to IN'OYA products for several years. Meet Cédric Charon and find out more about his pharmacy !
When did you create the Pharmacie du Progrès ?
We took over the Pharmacie du Progrès in October 2012. However, it's been on Boulevard Barbes since 1941.

How does your team help women with dark and olive skin enhance their beauty?
At the Pharmacie du Progrès, we guarantee our customers personalized advice and follow-up thanks to the many cosmetic training courses our team takes, in addition to offering the excellent IN'OYA products we carry that we often recommend to women with dark and olive skin.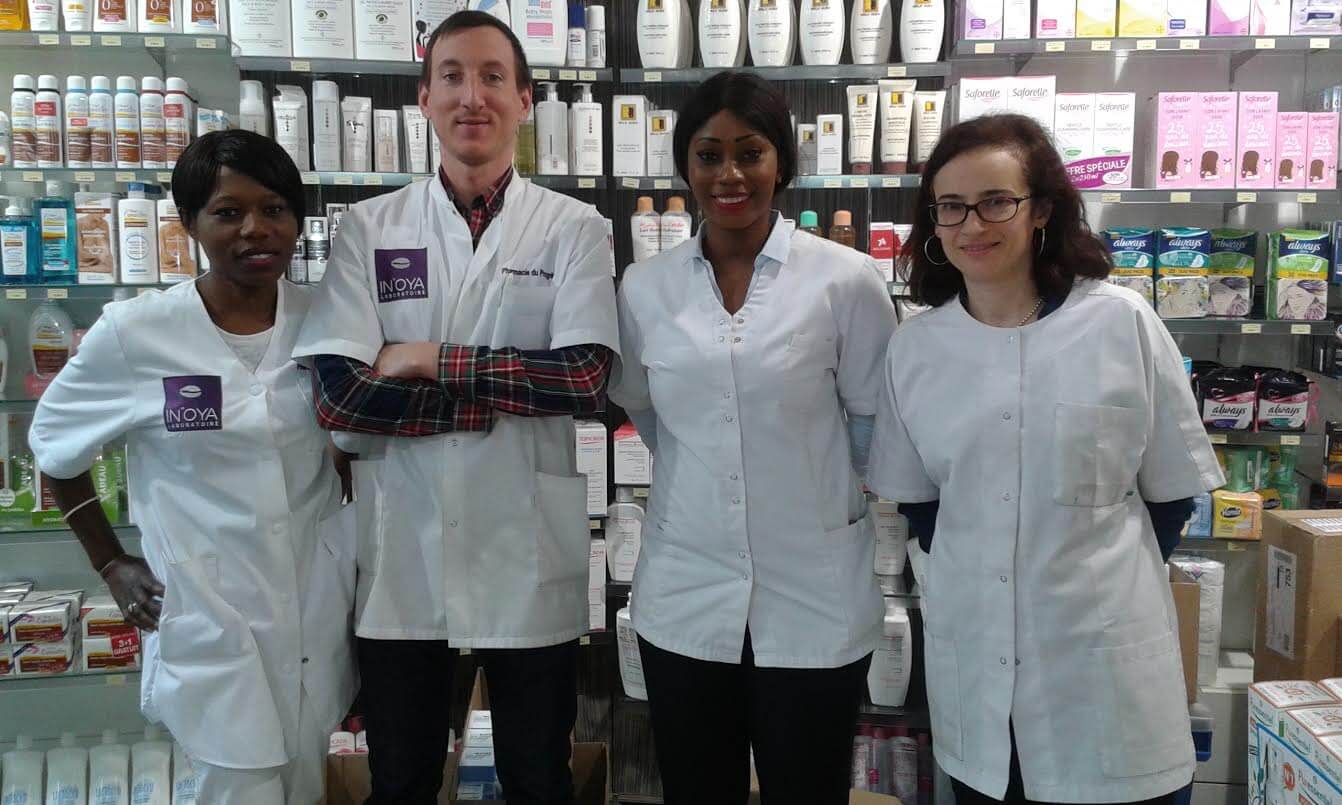 What do you see as the major skincare needs for people with dark skin?
I'd say that the major needs for dark skin are good hydration, good healing of damaged skin and a good treatment for dark spots due to hyperpigmentation. The slightest acne spot that is not treated properly will often leave a dark spot on dark skin!
This is why the MEL'OYA® range we recommend is so important. It really addresses all of these issues that people with dark and olive skin face.

Why did you choose to trust in IN'OYA products ?
It is a range of products that have been rigorous researched, and which have won many contests. This is a true gauge of quality and it's very important for our team to be able to trust the products we sell. We know that by recommending these products that our customers will have a treatment with proven effectiveness.

What beauty tip would you give to our OYAs ?
I would encourage you to come see us during the special event so we can give you advice and help you find a beauty ritual that will give you the skin you've always dreamed of.
It will also be a great opportunity to talk to the IN'OYA event leader and discover IN'OYA products.
The IN'OYA team will be at the Pharmacie du Progrès from 11am to 6pm from Tuesday 6 to Saturday 10 October.
Our event leader Aurélie will give you a free skin diagnostic with OYA SKIN DIAG 360°, nd will answer all your skincare questions. You will also receive a special 15% discount on all IN'OYA products !
Head to the Pharmacie du Progrès to meet the team and get tailored skincare advice :
24 Boulevard Barbès, 75018 Paris
01 46 06 07 58
Add to favourites