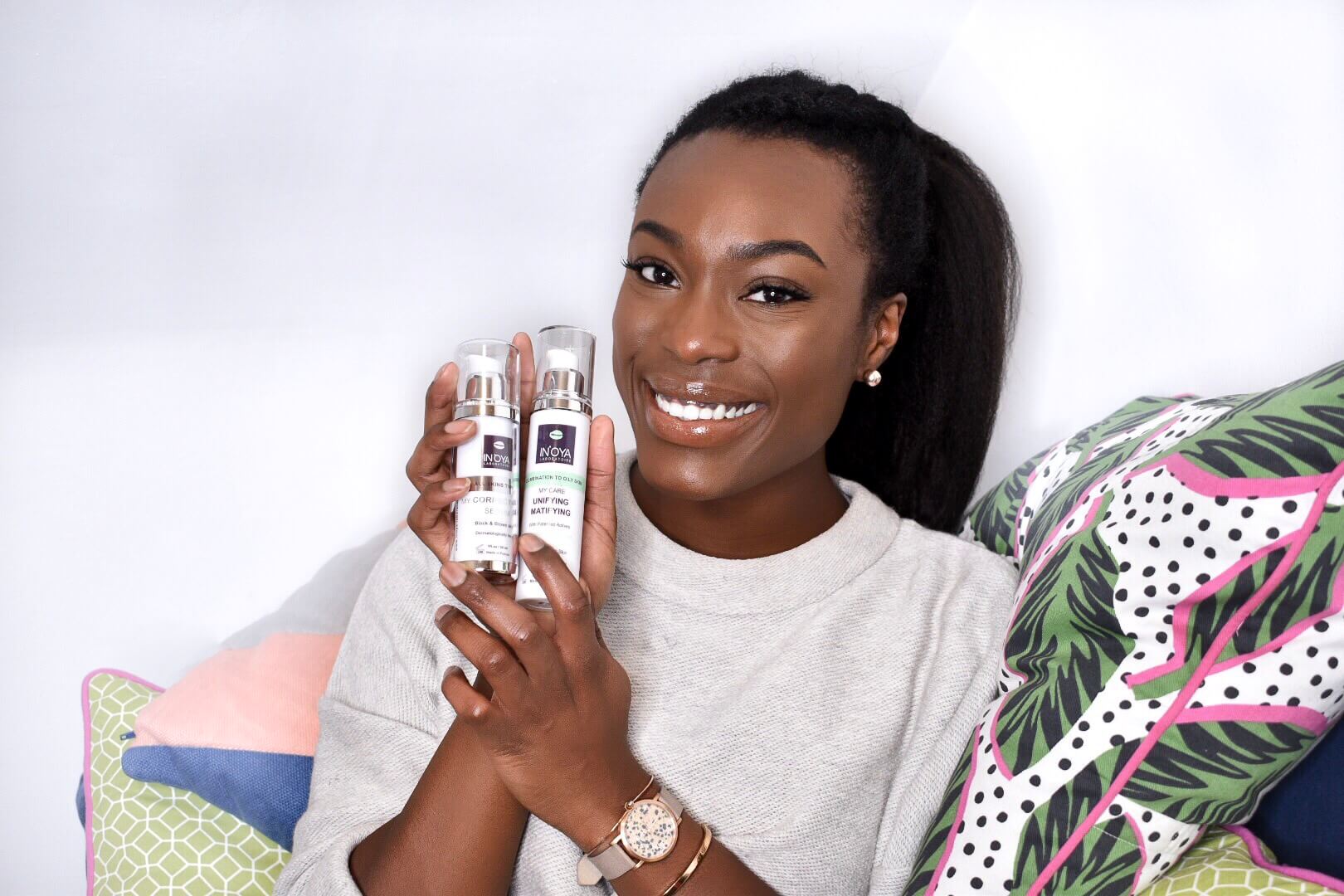 EVERY MONTH, LABORATOIRE IN'OYA OFFERS YOU TO MEET ONE OF ITS PARTNERS AND COLLABORATORS!
The guest of the month of January 2018: Shirley from the YouTube channel and Blog Thecocodollzz
This month we go to meet the sublime Shirley fashion, beauty and lifestyle blogger / youtuber.
      Could you introduce yourself?
Hi, I'm Shirley. I am 28 years old and I have since 2012 my channel Youtube TheCocodollzz. I am your virtual friend and with the Team we talk about a lot of things: beauty care, make-up, loves, but also ideas of outfits, hair tutorials for natural hair ... The most important for me is to be there to bring good mood, but especially to shoot my girls up!
      What skin problems do you usually encounter your followers with whom you discuss?
Beyond traditional issues such as tasks of hyperpigmentation, excess of sebum and pimples, the real problem is more in the knowledge of the type of skin in order to determine the care actions to be carried out correctly and also not to feel frustrated with the products or routine (if there is one). For example in my video Skin Care Routine from oily to combinaition skin, that has was great to discuss together the skin type of each and major problems. We also talk about it in Make Up, especially for the oily skin and how to do everyday.
      What are the key tips you give them?
I am an addict to the routine of care: I am religiously, adapt and perfect it. It is therefore normal for me to advise and give tips on it: search and find the sources of imperfection (food, hormonal, genetic, climatic or stress), possibly consult a specialist and then finally set up a routine adapted with a good cleansing product, a day cream and targeted care. I was surprised to see how many people no routine proper. So I'm using my luck to have such a visual platform to document my process. It is in the end my best advice.
    Why do you trust IN'OYA products?
When you have difficulty finding the right products for your skin characteristics, the day we find the range that works we are in 7th heaven. That's how to summarize my experience with IN'OYA. I learned a lot of the specific care of my skin needed and in parallel I had the products adapted to my disposition. It was a revelation.
   What is your favorite IN'OYA product?
The Targeted Corrector against the buttons is incredibly effective! The choice was difficult but it is really THE product I have at every time on me wherever I go.
     A beauty tip for our OYAS?
Do not forget to sleep well, eat well and drink (water)! The beauty of our skin also goes through our state of health as well taking care of yourself goes beyond just the products. A good hygiene of life will allow you to see even more results quickly;)
Find Shirley
Add to favourites